Notes. Simply.
Entirely through your keyboard ⌨️
Authenitaction provided by: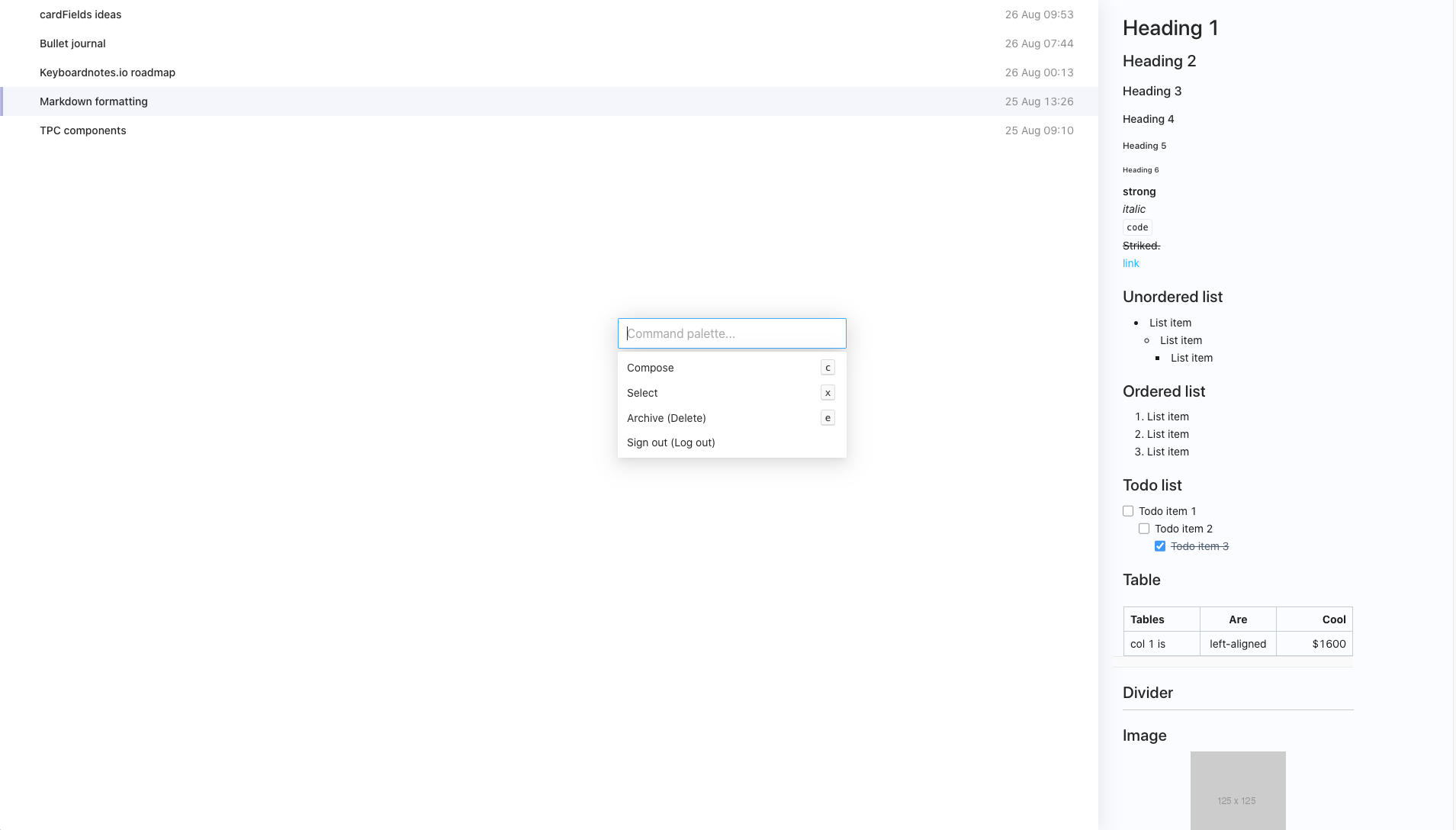 Your Place for Jotting
This was built to easily and quickly jot down thoughts and ideas as fast as they come to you. Everything through your keyboard, to let you keep up productivity.
⚡

️
Fast
Built with modern technologies to achieve top most performance.
⌨

️
Keyboard first
Built to be used entirely through a computer keyboard.
💎
Beautiful
Built with a modern design system with easy color and fonts.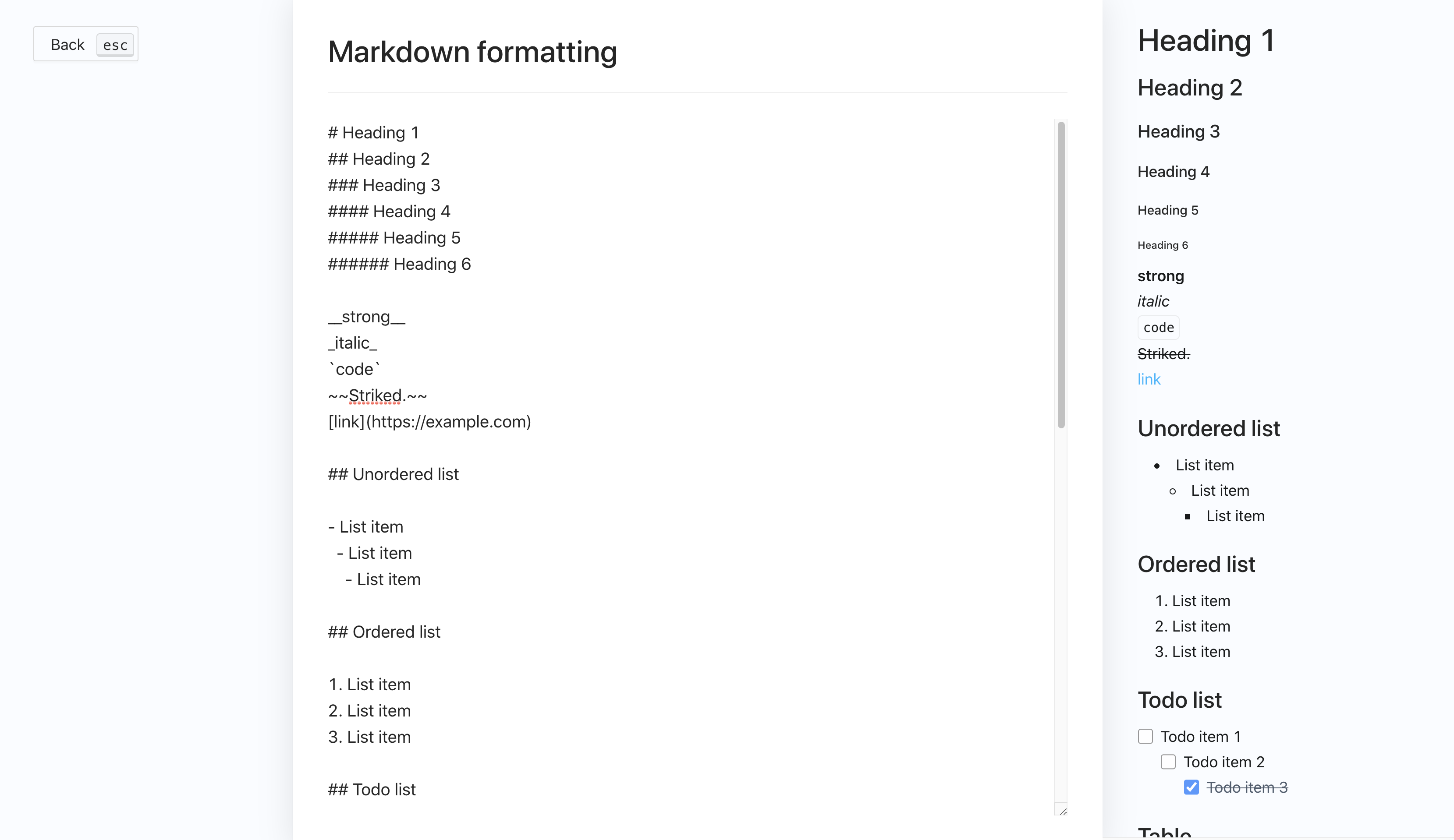 Cloud syncing
Keyboardnots is built to enable you to access your notes wherever you are. Switching from personal to work computer often? No problem.
---
Markdown format
The primary format for writing notes in Keyboardnots is Markdown. We use a extended version of markdown to fast track your note taking even further.
---
Secure storage
Keyboardnotes authentication is provided by Auth0 to make sure every note that you create never gets seen by anyone else then yourself. At any point.